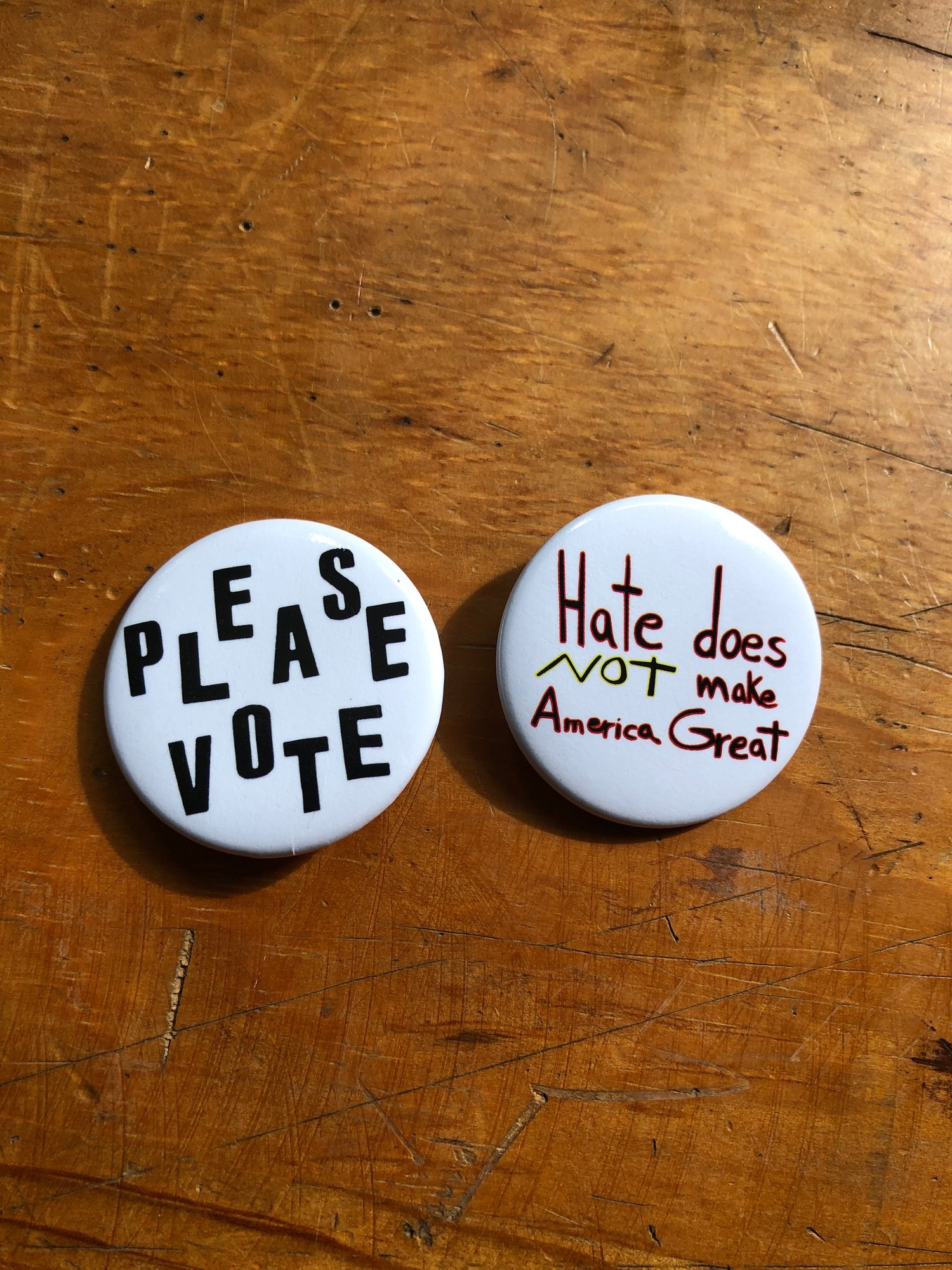 Please Vote Because Hate Doesn't Make America Great Buttons
PLEASE VOTE
On Election Day 2017, I saw a sign with these words affixed on a wall at a local train station. While the sign's please was polite, it's beyond that now.
You MUST vote.
HATE DOESN'T MAKE AMERICA GREAT
Back in the summer of 2017, I saw a bunch of people with signs on the corner of a local Main Street. I snapped a couple pictures of the proceedings and the piece of cardboard one gentleman was holding really caught my eye.
Over three years later, his message needs to be heard louder than ever before.
There are only 9 of each pin available for now between here and the Rational Expression Etsy shop. $3 from every pin sold will be donated to the ACLU in order to help protect voting rights.
1.5" buttons with durable steel pin-backs. Ships USPS First Class Package Service.